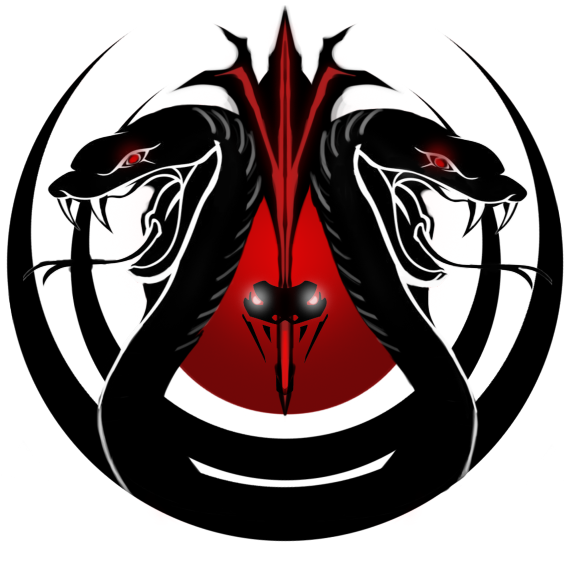 The Black Python
Primal | Lamia | Lavender Beds | Ward 20 | Plot 60
Welcome to The Black Python, Home to some of primal's finest gambling. Come enjoy the live music, dance a little and maybe take home someone for some fun.
The Python Lotto
Made Inhouse by Xizoden Aglaan
---
Dealer will roll 3 sets of dice 1-6. You guess High or Low for each set.
1-3 = Low
4-6 = High
1 Number Guess Correct = 1x
2 Number Guess Correct = 3x
3 Number Guess Correct = 6x

Example: Dealer Rolls 1-6, Dice are 3/6 4/6 and 1/6, LHL

Player #1 Guesses 1 number and guesses H, They lose.
Player #2 guesses 2 numbers and guesses LL, They lose.
Player #3 Guesses 3 numbers and guesses LHL, They are correct, they win 6x.
Blackjack
---
At the Start of the game, the dealer will ask for all bets for those that are playing, and the bets must be paid up front to play.

The dealer will announce your card when they type in /random 13 twice for your starting hand, then it follows to you to choose whether you wish to hit or stand. Going over 21 will result in a bust, and remember, if you tie with the house, it comes to a push, and your bet can either roll over or be given back in full.

Rolls are made by the Dealer when they type in /random 13 and will deal to one player at a time until they stand or bust.
The cards go A=1, 2-10 As per usual, 11=Jacks, 12=Queens, 13=Kings

Within this house, we allow Splits or Double Downs on your original hand only.

Warning: You must pay your bet equal to the initial bet once again if you wish to Split or Double Down. These must be made before drawing any additional cards.

Splits: You must have a pair to split your hand into a 2nd hand and can continue till you have a maximum of 4 hands. Meaning you can have a total of 4 different hands, each hand pertaining to their own rules of going to 21, as well as being able to bust on their own. You can only split your hand if the card matches your initial pair in the 1st hand of the game.

Double Down: When you double down, you draw 1 more card, and only one more card. You are allowed to Double Down on your Split hands as well, but the additional bet payments must be made before doing so.

Payouts: All main bets will be paid out your bet plus 100%. if your hand beats the dealers hand. All Black Jack will be paid your bet plus 150% as long as dealer does not match a Black Jack.

Dealer's draw rules: the dealer will always draw a card on 16, or a soft 17. and stand on 17 else wise
Services
Be the constrictor, or the constricted with our series of writing staff tiers.
---
Feeling a need for a little company tonight? Feel free to message any of the dancers or The owner Xizoden to organize a partner for tonight.

We have different dancers and here at The Black Python we pride our self on the writing level of our staff, We have different tier levels of writer's and have pricing according to this.

Tier I
300K ● Per 30 minutes.

Tier II
375K ● Per 30 minutes.

Tier III
450K ● Per 30 minutes.

Tier IV
600K ● Per 30 minutes.

Tier V
Our most talented roleplayers. We only initially allow 60-minute sessions, due to the amount of time needed for their skill of writing. Extensions are available.

2M ● 60 Minutes
1M ● 30 Minutes (Extension Only)
Our Affiliates
Visit one of our lovely affiliated venues.
---